Rabies
Rabies is a preventable viral infection of mammals, usually transmitted by an infected animal's bite.
Rabies is prevalent throughout North America and is diagnosed every year in Delaware County.
Report all animal bites to Delaware County Public Health at 607-832-5200.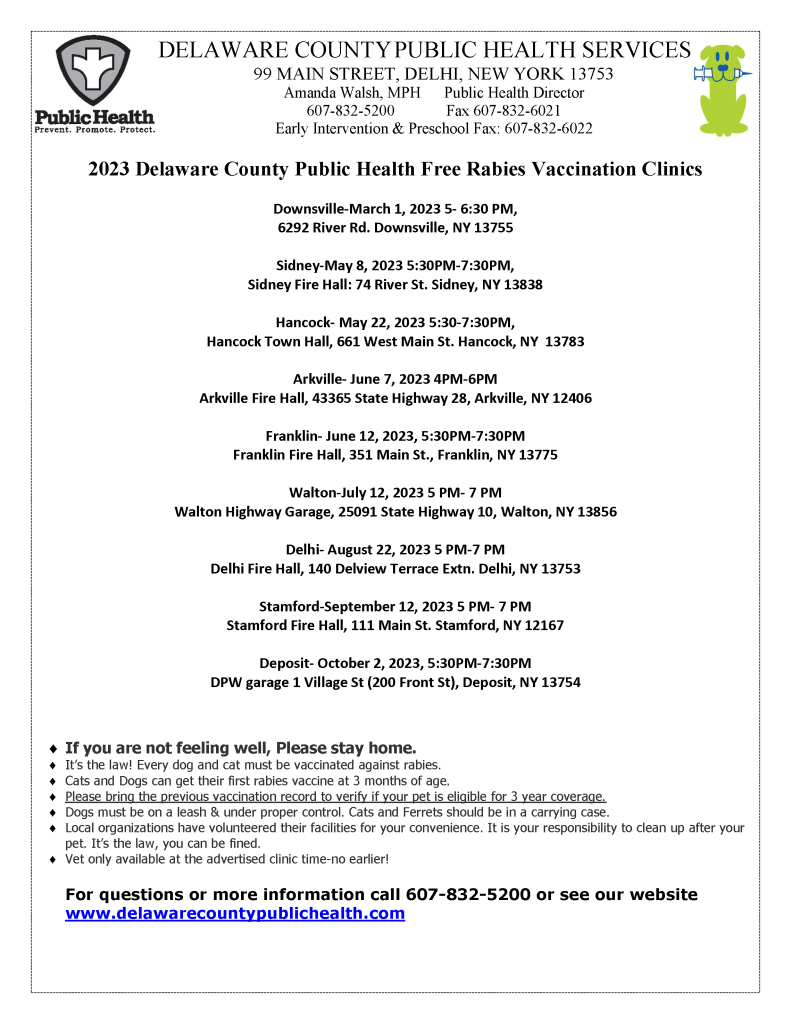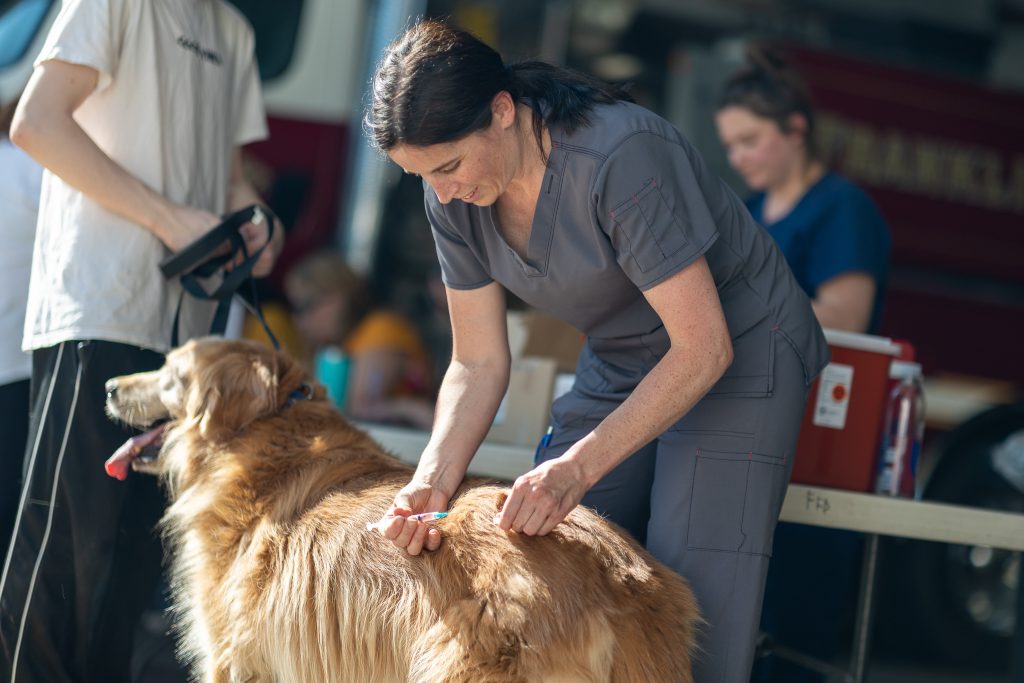 2023 Free Rabies Vaccination Clinics
Colchester-March 1, 2023
5:00PM-6:30PM
Colchester Town Garage
6292 River Rd., Downsville, NY 13755
Sidney-May 8, 2023
5:30PM-7:30PM
Sidney Fire Hall
74 River St., Sidney, NY 13838
Hancock-May 22, 2023
5:30PM-7:30PM
Hancock Town Hall
661 West Main St., Hancock, NY 13783
Arkville-June 7, 2023
4:00PM-6:00PM
Arkville Fire Hall
43365 State Highway 28, Arkville, NY 12406
Franklin-June 12, 2023
5:30PM-7:30PM
Franklin Fire Hall
351 Main St., Franklin, NY 13775
Walton-July 12, 2023
5:00PM-7:00PM
Walton Highway Garage
8586 State Highway 10, Walton, NY 13856
Delhi-August 22, 2023
5:00PM-7:00PM
Delhi Fire Hall
140 Delview Terrace Extn., Delhi, NY 13753
Stamford-September 12, 2023
5:00PM-7:00PM
Stamford Fire Hall
111 Main St., Stamford, NY 12167
Deposit-October 2, 2023
5:30PM-7:30PM
DPW Garage
1 Village St. (200 Front St.), Deposit, NY 13754
Protect you, your family and your pets from rabies:
Avoid all contact with unfamiliar animals.
Keep vaccinations up to date for all pets.
Never handle or adopt wild animals, or bring them into your home.
Prevent bats from entering your home.
Do not let your pets run free or leave them unattended.
Keep pets indoors at night.
Feed pets indoors, so outdoor food dishes won't attract strange animals.
Tightly cap garbage cans.
Encourage children to immediately tell an adult if they are bitten by an animal.
Report all animal bites to Delaware County Public Health Services.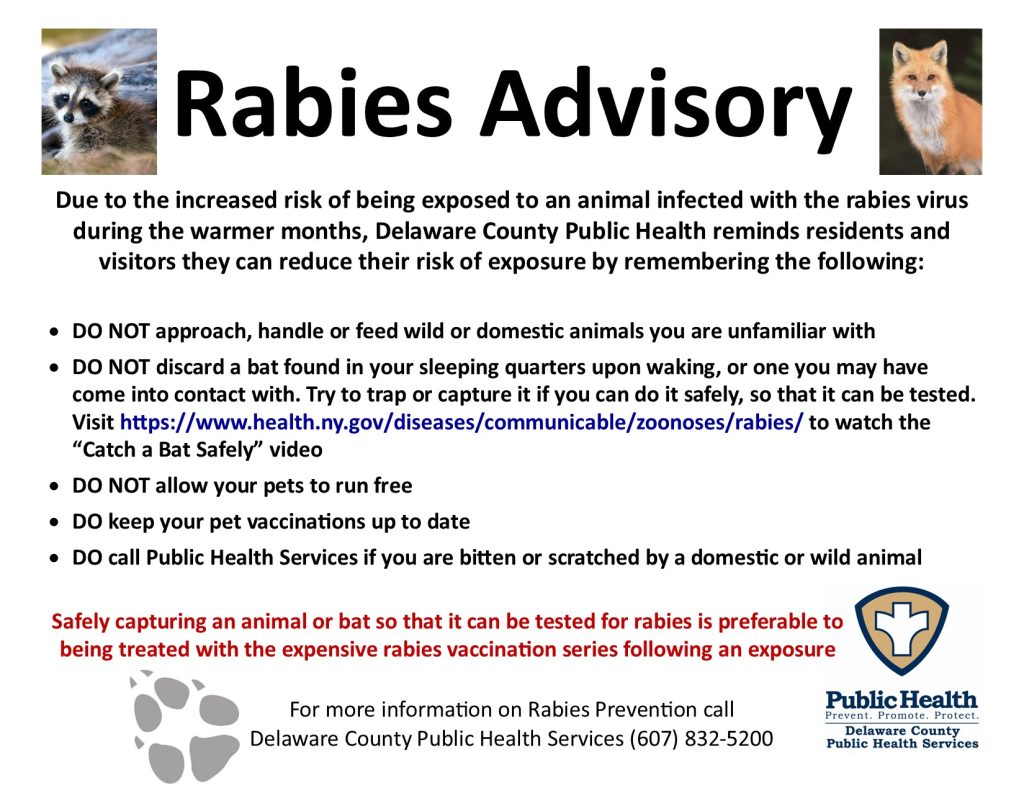 Links are provided as a convenience and for informational purposes only; they do not constitute an endorsement or an approval by Delaware County of any of the products, services or opinions of the corporation or organization or individual. Delaware County bears no responsibility for the accuracy, legality or content of the external site or for that of subsequent links. Contact the external site for answers to questions regarding its content.
Serving Delaware County, NY