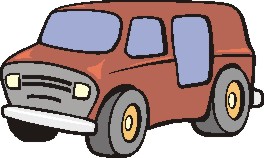 From: Scheduled pick-up points in Delaware County
To: The Department of Veterans Affairs Medical Center in Albany
Any eligible veteran who needs transportation may call 607-832-5345 to place their name on the manifest list and inform us where they plan to meet the van.
All van riders must contact the Delaware County Veterans Service Agency at 607-832-5345 no later than 9 PM one day prior to their appointment to arrange transportation.
For those individuals who need assistance to obtain a ride to the VA van pick-up points or to medical appointments around the County of Delaware, Medicaid recipients are urged to contact the Delaware Opportunities transportation officer at 607-746-1660 or Delaware County Office for the Aging at 607-832-5750 for transportation arrangements.
Van Transportation Schedule
Tuesday, Wednesday & Thursday Only

From
Departure Time
Location
Walton
5:30 am *
Delaware County
Highway Garage
Bridge Street
Delhi
6:00 am *
Delaware County Maintenance Garage
Behind United Ministry Church
Court House Square
Bloomville
6:15 am *
McMullen's Store
Main Street
Hobart
6:25 am *
Hobart Quickway
Main Street
Stamford
6:30 am *
Tops Market Parking Lot
Behind Senior Apartments
Grand Gorge
6:45 am *
Civic Center
NYS Route 30

* Van Riders should be at the pick-up point 15 minutes prior to the departure time to prevent missing the van.