Roads & Bridges
Delaware County Department of Public Works owns and maintains 260 centerline road miles and 294 bridges across the county. Along with our bridge and road maintenance crews, we also have specialty crews which include paint truck, guardrail, sign shop, and vehicle and equipment maintenance shop crews.
The Road Maintenance Crew performs a variety of jobs to ensure county owned roads are safe and kept in good condition, including street sweeping, mowing, paving, laying oil and stone, removing debris from roadways, trimming and removing trees in right of ways, snow plowing, making repairs to roadways, and more.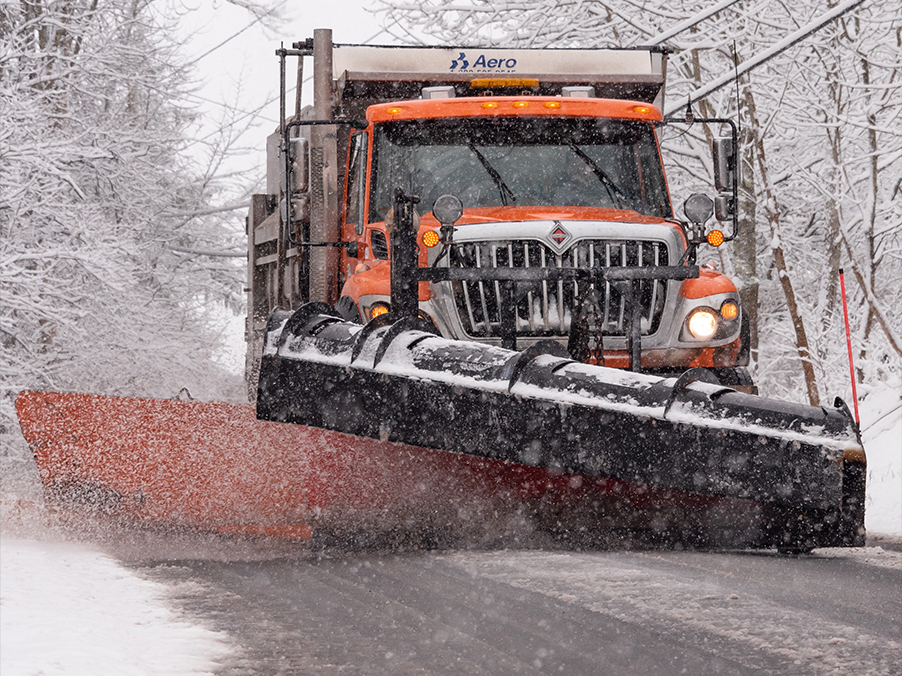 The Bridge Maintenance Crew removes debris and vegetation from bridge approaches, decks, and wearing surfaces in order to facilitate proper drainage; prevent water and salt from seeping into the decks; and reduce moisture around the wing walls and fascias. This is done to slow the process of corrosion and deterioration of the structural elements and wearing surfaces.
Vehicle & Equipment Maintenance
The Vehicle & Equipment Maintenance Crew services Public Works' heavy and light equipment, as well as Department of Social Services, Sheriff's Office, Board of Elections, and Office of Employment and Training vehicles.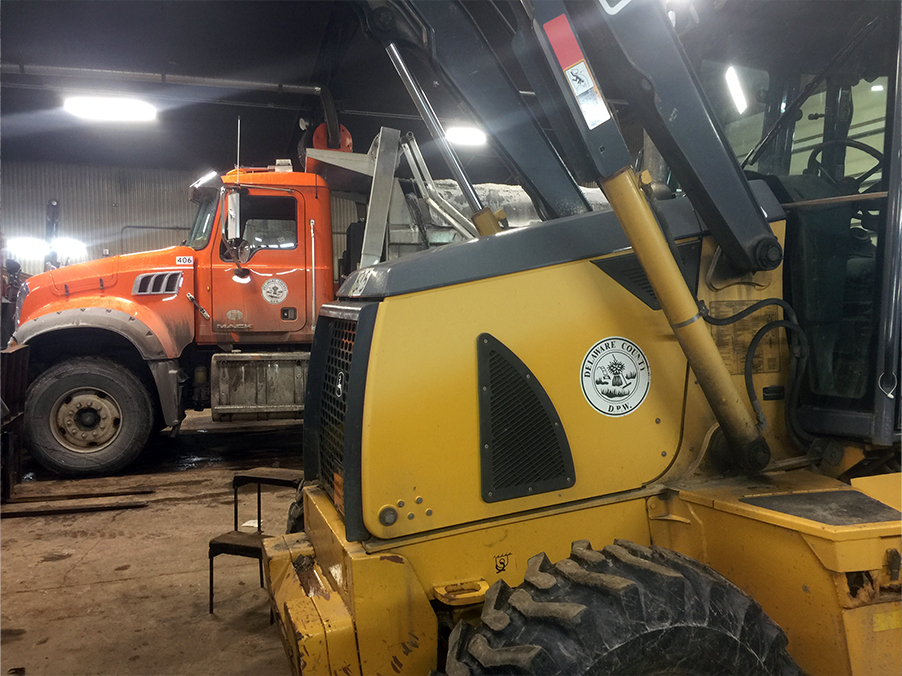 The Guardrail Crew fabricates, installs, and maintains guardrails on county-owned roads and bridges.
The Sign Shop Crew installs hundreds of signs every year, both permanent and temporary, to ensure the safety of the traveling public and the efficiency of our work crews.
The Paint Truck Crew maintains the white and yellow lines on all 260 centerline county road miles. All county roads are lined.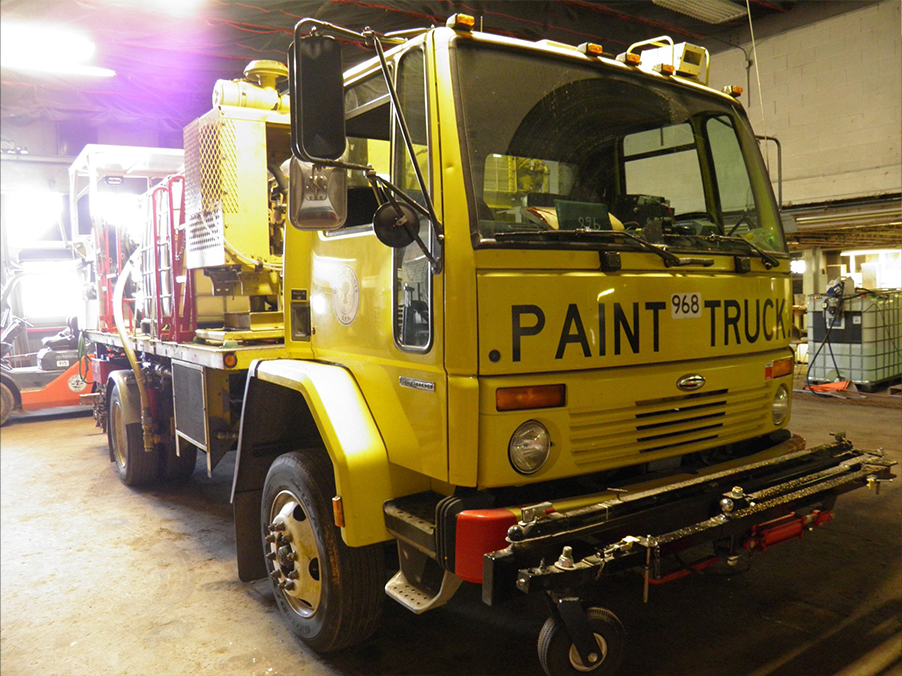 County Road Maps
At our main office in Delhi, you can buy county road maps for $3.50 each. For an additional 50 cents, we'll mail the map to you.
We also sell town road maps for $1 at our main office. These smaller, significantly older maps (1987) have a road index printed on the back. Due to their age, they are not 911 compliant, so it's best to consider them as a keepsake and not for everyday use.
Call our Main Office for the map of your choice and to schedule a time to pick up: (607) 832-5800.
Delaware County Department of Public Works is located at 157 Main Street, Delhi, NY 13753